Discover four ways to work with fluo
Fixed price
We use this model for projects with a predefined scope of work and schedule. This type of collaboration is ideal for projects where no changes are expected in terms of function and overall project scope.
Time and material
This model is applicable to most new product development projects as their scope is often difficult to predict. We start with a broad budget and schedule forecast that gets more detailed in each subsequent phase to ensure full control over expenses.
Subscription partner
This model allows you to have access to a team of people who work on your project full-time. It is ideal if you have long-term needs for the services of designers, developers and other experts.
Consultancy and training
Strategy or education sessions are held with partners who want to revise their strategies and products or simply improve their knowledge of branding.
Courage, beauty and simplicity
Knowledge and Development
Our 8 years of experience as a team allows us to consider all our burdens and capabilities, even at the beginning of a project.
Because each job is unique, we tailor the stages of the project in collaboration with the client. We do this by combining well-known methodologies to create a more linear or more iterative process. This allows us to approach the project in an optimal way, taking into account budget and deadline, always keeping the end goal in mind.
We help you discover the strengths of your brand, define its mission, persona and points of contact between the consumer and the brand. We direct actions and suggest what to do to achieve success.
Brand positioning
We determine what makes a brand stand out, what benefits it offers and what its strongest points are that give it an edge over the competition.
Language of communication
We select a language for communicating with consumers that fully fits the brand's personality and engages the audience.
Mission
We establish what the brand's mission is, what values it professes and what guides its actions. We answer the question: what does the brand do, why and for whom.
Persona
We create a profile of the representatives of the brand's target group, i.e. the people to whom the activities are addressed. This allows for more precise adjustment of messages and channels, and thus reaching this group faster.
Building brand awareness
We check how a brand is found by its target group. We look at the points of contact between the customer and the brand and advise how to take care of them to gain an edge over the competition.
We design a coherent visual identity system for companies, brands, institutions, events and products. We translate the values and personality of a brand into a visual key that will engage and make it recognisable.
Naming
Based on market analysis, we create a name that fully expresses the personality of the brand and is memorable for the target audience.
Logo
We bring this information together and design a logo that meets the brand's objectives, environment and values.
The visual brand key
We outline how the brand will appear in print and digital materials. We develop an entire visual system that will serve a consistent brand image.
Brandbook
We bring together all the rules and materials in a single, carefully designed document. Whatever the situation, a brandbook will guarantee that your brand is presented in the best possible light.
Animations
We create 2D and 3D product, image, and instructional animations. We use the advantages of the animated form in reaching the customer and making it easier for him to meet the product or service.
Advertising material
We prepare a set of different advertising materials that will ensure uniform brand perception on many levels.
Accidence
We develop all printed materials, including business cards, folders and letterheads.
We create functional websites from concept to implementation. We know what kind of websites users like and how they navigate, and we effectively use this knowledge to develop websites that sell.
Information architecture
We plan the structure of the site so that its user can find the information they are interested in efficiently and intuitively, and the site itself supports the achievement of the objectives.
Design
We design the website according to the assumptions, determined structure and current trends. For the client's approval, we provide a mock-up of the page in the form of a convenient link showing the interactions on the page and enabling clicking on particular elements.
Programming
We implement the pixel perfect design in accordance with current standards as well as all best practices. We focus on making sure that the website is not only good-looking and intuitive, but also maximally functional.
Optimisation
We optimise websites in terms of UX and Google requirements (SEO, lighthouse). Thanks to this, websites created by us work quickly and efficiently, they are easy to find and using them is a pleasure!
We develop packaging designs - not only from the visual point of view, but we also help with printing, i.e. with paper selection, printing technology and finishing. We focus on the overall effect.
Packaging design
We design packaging that sells and catches the eye. Packaging for electronics, cosmetics, food and many other industries. We are familiar with printing, so we can offer solutions that will further enhance the perception of your product.
Label design
Labels for bottles, cans, boxes and much more. We design with the substrate they will be produced on in mind to ensure maximum readability and usability.
We analyse, check and look for the best solutions. In the end, we propose a well-thought-out and refined communication strategy for your brand, based on hard data, leading to the achievement of your goals.
Audit and analysis
We begin our work on the communication strategy by analysing the environment and understanding the specifics of the market in which the brand operates - the needs and behaviour of customers and the closest competitors. We analyse sales channels and study the brand image.
Formulation of the objective
We look for answers to the most important questions, i.e. "What is the purpose of the brand" and "What does the brand want to achieve with its actions". We define the brand's mission, vision and core values.
Planning
On the basis of collected data and conducted analyses we construct a precise brand communication strategy, at the same time bearing in mind the flexibility to react to emerging changes.
Creation
We design a comprehensive experience of the recipient with the brand. We create an image that differentiates from the competition, attracts, does not leave users indifferent and is a promise of the delivery of the assumed values.
We handle the typesetting of all kinds of publications - from printed publications and manuals to e-books and online reports.
Ebooks
We design ebooks consistent with the brand image and identity. We prepare layouts, diagrams, charts and illustrations that match the content.
Reports
We create documents that not only organise the data that is important to you, but at the same time present it in a way that is clear, visually appealing and tailored to your brand's communication style.
Catalogues
We design catalogues that properly and convincingly present your product or service offer. We advise on the best publication format, paper or printing technique.
Books
We design and compose book publications. We take care of linguistic correctness and an interesting and adequate visual layer, complementing the content.
Manuals
We prepare manuals that are clear and have a well thought-out information architecture. Functionality of such documents is our priority - but we do not forget about unconventional solutions.
Good projects are based on analysis and data - this is where we start. Then we move on to strategy and creation based on assumptions, resulting from market research.
Our extensive knowledge and experience allows us to design projects that result in increased sales and market recognition. Our clients are above all partners with whom we transform knowledge into success. We know how to listen, we work hard, we draw conclusions and we are not afraid of amendments. We select the optimum team for each project, which guarantees the proper course of the entrusted project. Deadlines are sacred for us. We respect our clients as well as our team, that is why we deliver projects on time, but we still start work at 9 am and finish at 5 pm ;)
Opinions of our customers
If you are looking for someone who will be able to understand your business even better than you do, then Anita and Fluostudio are the best possible choice.
Our cooperation with Anita is perfect. I had the impression that at every stage of cooperation she is ahead of my thinking and fits the puzzle pieces perfectly to my expectations. I recommend her with a clear conscience and great appreciation for her work!
Krzysztof Rokoszak -
Owner
Fluostudio is our leading agency, providing us with support in the field of visual identification, brandbook (offline and online), WWW, and a set of marketing and PR materials. The proposed solutions allowed for the construction of visually distinctive communication, consistent with the company's values. I appreciate the broad competence of the team, creativity, attention to detail, advice and meeting deadlines.

Anna Rydzewska -
Marketing and Communication Director at MEDAPP
Anna Rydzewska
Marketing and Communication Director at MEDAPP
We recommend the services of Fluostudio with undisguised pleasure, with which we have been cooperating for 6 years in the field of graphic design for clients of WĘC PR agency. The most important aspect of our cooperation is the professional approach, which manifests itself in timely completion of all works commissioned. We also appreciate the complexity of the service, i.e. the possibility to order various types of prints and a dedicated Project Manager who takes care of our projects on a daily basis. We can confidently recommend Fluostudio services. This is even more important because as an agency, we have worked and continue to work with many graphic designers, but not everyone would deserve our recommendation.
Fluostudio designed a website for us along with a new logo and identity of IMI Polska. We wanted it to be technical and well-designed. Both of these goals were achieved, and today the website and the identity serve us as an effective marketing tool. The proposed information architecture and structure of the website worked well, the design is consistent with the company's identity, and most importantly, the already implemented website does not differ visually in any way from the presented design, which shows great accuracy and attention to detail. Thanks to the CMS panel, we can edit the content of the website on our own. Contact with fluostudio is always efficient, in case of questions or doubts we could count on a quick response. Fluostudio met our expectations and cooperation was carried out in a comfortable and professional atmosphere.
I have been working with Fluo since at least 2015. In fact, continuously.
They deliver high quality and are quick to implement, but that's not really what I value most. The most important thing in our cooperation are non-standard projects, especially those with impossible deadlines. Not only do they meet the deadline, but the end result exceeds expectations. In fact, I think that the team from Fluo simply enjoy the toughest challenges.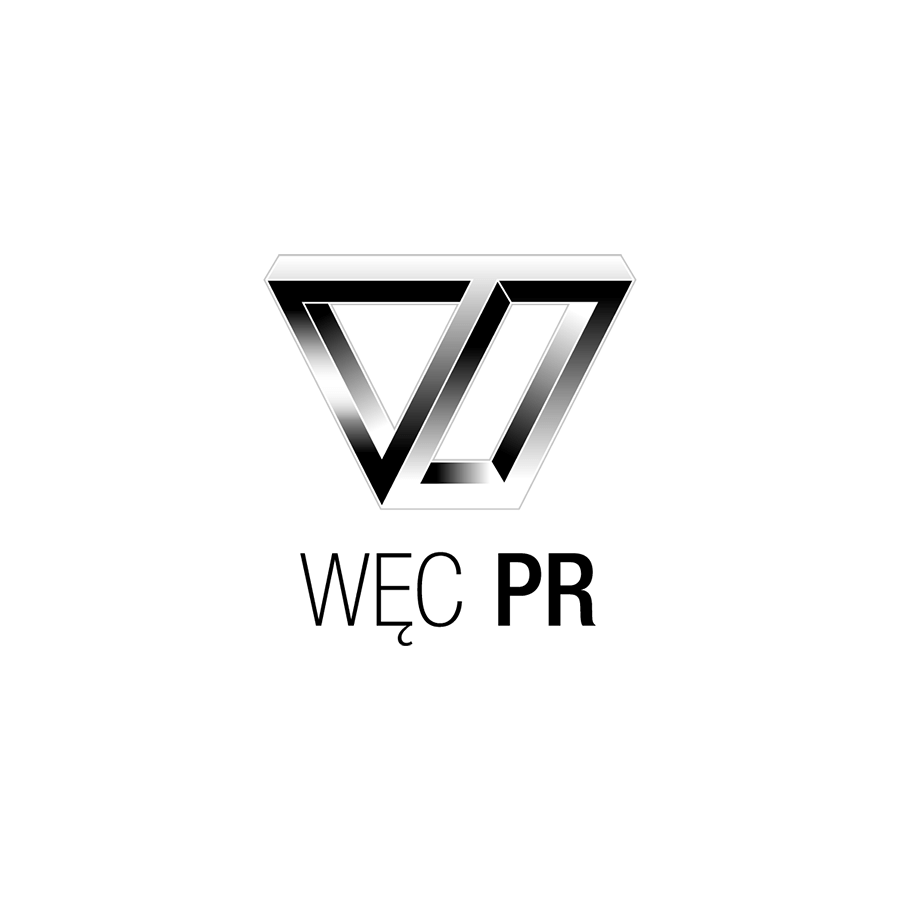 Jan Trzupek -
Senior PR Manager
Jan Trzupek
Senior PR Manager
Full professionalism!
I was looking for a person who literally "feels" the topic. The brand identity and the whole project is a perfect reflection of what was swirling around in my head. Thanks to the workshops, conversations and understanding of the topic, the final result of the collaboration with Anita is a perfect response to my vision and market trends. Anita has a wealth of design, business and life knowledge, so working with her is a benefit in itself.

Aleksandra Łabno -
Owner WellB
Aleksandra Łabno
Owner WellB
Anita is a person gifted with an extraordinary imagination. Her designs are always exactly what I need, even when I'm not sure of my own vision.
Besides her obvious artistic skills, she also has highly developed business skills – she's a 100% professional who puts a lot of effort into what she does and always meets all deadlines. Working with her is a pleasure.
The visual identity of my new company is perfectly fine-tuned, I am very satisfied with the whole process of creation, contact with the company and the final result. I definitely recommend them.
Anita is extremely professional and creative. She is one of the most hardworking people I know. She always meets deadlines and does everything to satisfy her clients. Her Fluostudio is a place full of creative and very positive people. I definitely recommend working with Anita and Fluostudio.