We create nice, fast and functional websites!
Our focus is on how technology can make the human experience more meaningful.
Logo • Branding • Iconography • Website •
Return
SERVICES - WEBSITES
We create nice, fast and functional websites!
Our focus is on how technology can make the human experience more meaningful.
Websites
Websites
Websites
Websites
Websites
Websites
Websites
Websites
Websites
Websites
A functional, reliable and distinctive website that will be a showcase for your business is a must today - let us design it for you!
Our drive for continuous improvement becomes a reality with the rich set of design techniques we use for website implementation. We love what we do and want to share our passion with you. That said, we understand that sometimes new things can be daunting. That's why we provide you with comprehensive website onboarding and explain step by step how to work with your website after the project is complete.
We create websites tailored to the needs of your business. In our portfolio you will find projects for small, one-person businesses as well as large, international corporations. We understand all your needs. Business card websites, presentation of special events, presentation of a brand's offer, development investments, websites for hotels, restaurants, a bike service or Europe's biggest company.
Landing Page and showcase pages
A landing page is the first page to which a recipient is directed as a result of brand promotion activities online. It has a specific goal, which may be the sale of a product or service, presenting the novelty of an offer, providing specific information or gathering contacts to potential customers. Our experience allows us to create effective websites that encourage people to take action, which directly translates into achieving the assumed objective.
An online shop should properly display products or services and encourage their purchase. The purchasing process should be pleasant, quick and intuitive for the user, and consequently lead to the finalisation of the transaction. The effectiveness of an online shop depends on a number of specific functionalities, the introduction of which should be taken care of already in the initial stages of design. Our team will always suggest the best solutions for your business.
Logo • Branding • Iconography • Website •
We design the information architecture, we think about whether everything will be clear and readable for the user, and only after "arranging" the content do we start designing - the website must be not only pretty, but above all useful.
All elements - from icons to design, animation and coding - we do ourselves. Your website is always tailor-made, unique, without plagiarism or copies. We try to take care of animations and interactions to make the site more professional in perception.
Optimisation
of graphics and illustrations
All images, including backgrounds, videos and interactive graphics are optimised for their weight so that the site runs fast - even on devices with slower internet speeds.
We optimise the website for loading speed (support for new, faster photo formats, optimisation of the script loading sequence, we implement a paid plug-in creating a website cache for free) - which influences the website positioning in Google (Google pays more and more attention to the loading speed and responsiveness of websites).
Tablet and mobile phone adaptations. Our aim is for the mobile version of the website to be as good as the desktop version.
We secure the site to eliminate the possibility of hacking.
For years, with a one-year warranty
We code the website so that it is easy to manage and doesn't fall apart after a Wordpress update, which often happens with our competitors. After implementation, we perform updates and backups for 12 months.
We do not change an offer during the course of the work by saying that the project is more advanced and therefore a surcharge is necessary. If we agree on something and we end up spending more time on it, it's a loss on our side. The most important thing is that the final result is seamless.
We create to the W3C standard, leading to highly optimised websites that are easily customisable for your development team.
Why fluo is the best solution?
We can turn graphic designs into actual websites in just 3 weeks
Thanks to a simple CMS, you can edit the design and content in seconds, without knowing the code
We can build 99% of a website's needs: from eye-catching animations to all basic integrations
Explore our collaboration process
01
Brief
Work on a website starts with a briefing with the client. We get to know the client's expectations and plans for the website, we define the tasks the website must fulfil as well as the level of development and the type of programming. We want to get to know the websites that inspire the client, the solutions they would like to implement on their website and the competition they face.
Project planning
Setting goals and expectations
02
Strategic workshops
This is where we validate your prospective clients and define the backbone of the project. It consists of creating a work plan in which your customers' needs are met and the solutions you choose meet your business goals. We want to know the sites that inspire you, the solutions you would like to implement on your site and the competition you face.
Target group
Information architecture
Brand personalisation
Strategy
03
Design
The user is the foundation on which we build all visual communication. The design must be intuitive, attractive and easy to use in order to provide an impressive experience in the interaction between the brand and the user.
Art direction
Digital Identity
Content creation
Interaction design
04
Programming
Our developers focus on creating top quality, efficient and custom solutions that are easily scalable.
Web Development
Mobile Development
Back-end Development
Installation on the server
Front-end Development
CMS integrations and scripts
05
Testing
Although we conduct a variety of tests from the beginning of the project and at every stage of the work, the most important moment when our testers shine is the final phase. This is when we check the website for the actual user experience, analyse and detect possible bottlenecks in the project, which we then eliminate.
Safety test
Performance test
Integration test
CMS stability test
Functionality test
Page speed test
06
Website maintenance
We take care of the proper functioning of the website and remove any faults on an ongoing basis.
Updating technologies
Safety copies
Ongoing error correction
Optimisation of the website
Modifications to the functionality of the website
Modification of page content
Opinions of our customers
If you are looking for someone who will be able to understand your business even better than you do, then Anita and Fluostudio are the best possible choice.
Our cooperation with Anita is perfect. I had the impression that at every stage of cooperation she is ahead of my thinking and fits the puzzle pieces perfectly to my expectations. I recommend her with a clear conscience and great appreciation for her work!
Krzysztof Rokoszak -
Owner
Fluostudio is our leading agency, providing us with support in the field of visual identification, brandbook (offline and online), WWW, and a set of marketing and PR materials. The proposed solutions allowed for the construction of visually distinctive communication, consistent with the company's values. I appreciate the broad competence of the team, creativity, attention to detail, advice and meeting deadlines.

Anna Rydzewska -
Marketing and Communication Director at MEDAPP
Anna Rydzewska
Marketing and Communication Director at MEDAPP
We recommend the services of Fluostudio with undisguised pleasure, with which we have been cooperating for 6 years in the field of graphic design for clients of WĘC PR agency. The most important aspect of our cooperation is the professional approach, which manifests itself in timely completion of all works commissioned. We also appreciate the complexity of the service, i.e. the possibility to order various types of prints and a dedicated Project Manager who takes care of our projects on a daily basis. We can confidently recommend Fluostudio services. This is even more important because as an agency, we have worked and continue to work with many graphic designers, but not everyone would deserve our recommendation.
Fluostudio designed a website for us along with a new logo and identity of IMI Polska. We wanted it to be technical and well-designed. Both of these goals were achieved, and today the website and the identity serve us as an effective marketing tool. The proposed information architecture and structure of the website worked well, the design is consistent with the company's identity, and most importantly, the already implemented website does not differ visually in any way from the presented design, which shows great accuracy and attention to detail. Thanks to the CMS panel, we can edit the content of the website on our own. Contact with fluostudio is always efficient, in case of questions or doubts we could count on a quick response. Fluostudio met our expectations and cooperation was carried out in a comfortable and professional atmosphere.
I have been working with Fluo since at least 2015. In fact, continuously.
They deliver high quality and are quick to implement, but that's not really what I value most. The most important thing in our cooperation are non-standard projects, especially those with impossible deadlines. Not only do they meet the deadline, but the end result exceeds expectations. In fact, I think that the team from Fluo simply enjoy the toughest challenges.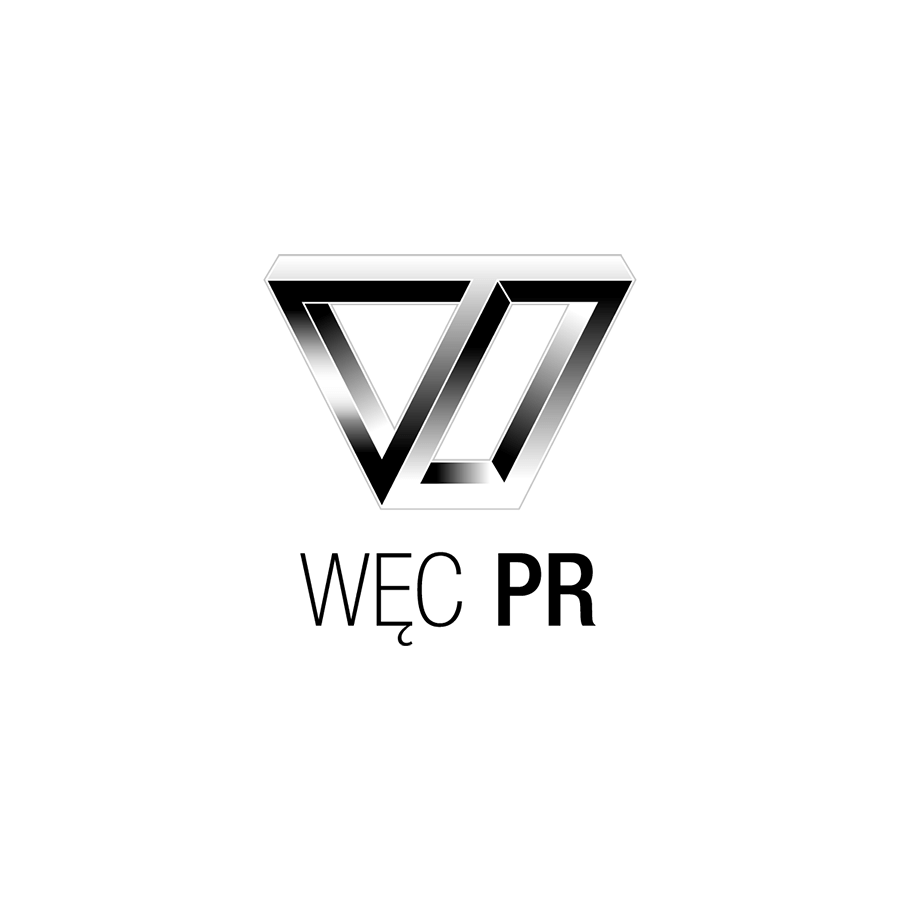 Jan Trzupek -
Senior PR Manager
Jan Trzupek
Senior PR Manager
Full professionalism!
I was looking for a person who literally "feels" the topic. The brand identity and the whole project is a perfect reflection of what was swirling around in my head. Thanks to the workshops, conversations and understanding of the topic, the final result of the collaboration with Anita is a perfect response to my vision and market trends. Anita has a wealth of design, business and life knowledge, so working with her is a benefit in itself.

Aleksandra Łabno -
Owner WellB
Aleksandra Łabno
Owner WellB
Anita is a person gifted with an extraordinary imagination. Her designs are always exactly what I need, even when I'm not sure of my own vision.
Besides her obvious artistic skills, she also has highly developed business skills – she's a 100% professional who puts a lot of effort into what she does and always meets all deadlines. Working with her is a pleasure.
The visual identity of my new company is perfectly fine-tuned, I am very satisfied with the whole process of creation, contact with the company and the final result. I definitely recommend them.
Anita is extremely professional and creative. She is one of the most hardworking people I know. She always meets deadlines and does everything to satisfy her clients. Her Fluostudio is a place full of creative and very positive people. I definitely recommend working with Anita and Fluostudio.

Website
Landing page
Webshop
Website
Landing page
Webshop