Words can convey information. Your brand takes care of the rest.
Our team specialises in the strategy and design of brands that make an impact and build long-term value.
Logo • Branding • Iconography • Website •
Return
SERVICES - BRANDING
Words can convey information. Your brand takes care of the rest.
Our team specialises in the strategy and design of brands that make an impact and build long-term value.
Branding
Branding
Branding
Branding
Branding
Branding
Branding
Branding
Branding
Branding
Creating a memorable brand is a must if you want your business to reach its full potential.
The first step to branding is to understand what you are about. "Who" is your company? What ecosystem of users, competitors or partners does it inhabit? Once we understand your world, we bring you into ours. How can you consistently communicate a single vision for your business with a single glance? Well, this is where we come in.
What do we do to create great branding?
You, your company, your product, your goal and your expectations. We conduct our own research, but also rely on the opinion and knowledge of both you and your team.
We create an idea based on the analysis carried out and on this basis we propose solutions that reflect your product and its positioning.
We compose a style that meets your business objectives. Whether it's to make a loud and catchy entrance into the market, or a more robust and confident one to win over corporate clients.
We create brands with precision, from the ground up. Starting with the logotype and the symbol, and finishing with every detail of the style.
You can freely manage the result of our joint work and multiply it on any medium you need for your business, thanks to the brandbook.
With a thoroughly developed and proven process, we can guarantee the implementation of branding in as little as 4 weeks.
Our aim is to help you stand out in a competitive but often very homogeneous environment.
What does a visual identity consist of?
Corporate identity - naming, logo, visual brand key, brandbook, animations, advertising materials, accidence
We design a coherent, aesthetic and relevant visual identity system for companies, brands, institutions, events or products. We translate the essence, values and personality of a brand into a visual key that will engage and make it recognisable across multiple channels.
Based on market analysis, we create a name that fully expresses the personality of the brand and is memorable for the target audience.
We bring this information together and design a logo that meets your brand objectives, environment and values.
We outline how the brand will appear in print and digital materials. We develop an entire visual system that will serve a consistent brand image.
We bring together all the rules and materials in a single, carefully designed document. Whatever the situation, a brandbook will guarantee that your brand is presented in the best possible light.
We prepare a set of different advertising materials that will ensure uniform brand perception on many levels.
We will develop a full package for you, colour scheme, image style, icons and illustrations to communicate with on a daily basis.
We develop all printed materials, including business cards, folders and letterheads.
Explore our collaboration process
01
Brief
Work on branding starts with a briefing with the client. Then we get to know the brand, establish the client's expectations, define key needs and business goals.
Project planning
Setting goals and expectations
02
Strategic workshops
At this stage we analyse the market and the competition, characterise your future customers and define the framework of the project. Together we look for graphic solutions that inspire you. We then create a work plan in which your clients' needs are met and the solutions you choose meet your business goals.
Target group
Brand personalisation
Competitor analysis
Strategy
03
Logo and key visual design
We will create a logotype and a visual key to make your brand recognisable and noticeable. We will propose solutions that best reflect your brand values and differentiate you from your competitors.
Naming
Logotype and its variants
Graphic elements
Tone of voice
04
Design of company materials
After accepting the concept, we move on to designing the necessary corporate materials, consistent with the selected visual key, which will accompany the brand in its daily operation, including: business cards, letterhead, envelopes, e-mail footer, social media pack, KV corporate presentation or KV website.
Image materials
Marketing materials
05
Standardisation of concepts
Once the design process is complete, the next stage is standardisation, which will allow you to freely reproduce the concept on any media while maintaining its coherence. You will receive from us a brand "manual" that contains all the essential elements building its image.
Standardisation of logos
Standardisation of materials
Book of signs and Brandbook
Colour guide
PRINT file package
DIGITAL file package
06
Brand care
We do not leave brands alone! We offer ongoing design of promotional, image-building and branded materials - visually coherent with a developed and standardised concept. The scope of work is agreed to with the client each time. You can choose several forms of cooperation!
Printed marketing materials
Digital marketing materials
Opinions of our customers
If you are looking for someone who will be able to understand your business even better than you do, then Anita and Fluostudio are the best possible choice.
Our cooperation with Anita is perfect. I had the impression that at every stage of cooperation she is ahead of my thinking and fits the puzzle pieces perfectly to my expectations. I recommend her with a clear conscience and great appreciation for her work!
Krzysztof Rokoszak -
Owner
Fluostudio is our leading agency, providing us with support in the field of visual identification, brandbook (offline and online), WWW, and a set of marketing and PR materials. The proposed solutions allowed for the construction of visually distinctive communication, consistent with the company's values. I appreciate the broad competence of the team, creativity, attention to detail, advice and meeting deadlines.

Anna Rydzewska -
Marketing and Communication Director at MEDAPP
Anna Rydzewska
Marketing and Communication Director at MEDAPP
We recommend the services of Fluostudio with undisguised pleasure, with which we have been cooperating for 6 years in the field of graphic design for clients of WĘC PR agency. The most important aspect of our cooperation is the professional approach, which manifests itself in timely completion of all works commissioned. We also appreciate the complexity of the service, i.e. the possibility to order various types of prints and a dedicated Project Manager who takes care of our projects on a daily basis. We can confidently recommend Fluostudio services. This is even more important because as an agency, we have worked and continue to work with many graphic designers, but not everyone would deserve our recommendation.
Fluostudio designed a website for us along with a new logo and identity of IMI Polska. We wanted it to be technical and well-designed. Both of these goals were achieved, and today the website and the identity serve us as an effective marketing tool. The proposed information architecture and structure of the website worked well, the design is consistent with the company's identity, and most importantly, the already implemented website does not differ visually in any way from the presented design, which shows great accuracy and attention to detail. Thanks to the CMS panel, we can edit the content of the website on our own. Contact with fluostudio is always efficient, in case of questions or doubts we could count on a quick response. Fluostudio met our expectations and cooperation was carried out in a comfortable and professional atmosphere.
I have been working with Fluo since at least 2015. In fact, continuously.
They deliver high quality and are quick to implement, but that's not really what I value most. The most important thing in our cooperation are non-standard projects, especially those with impossible deadlines. Not only do they meet the deadline, but the end result exceeds expectations. In fact, I think that the team from Fluo simply enjoy the toughest challenges.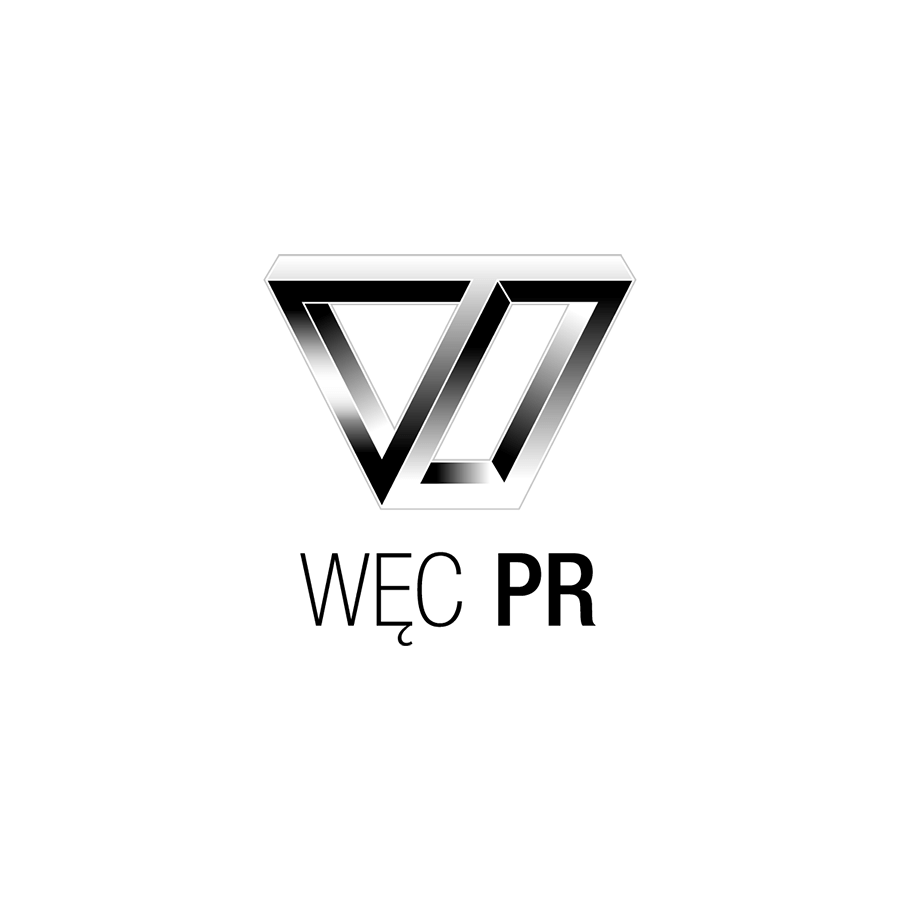 Jan Trzupek -
Senior PR Manager
Jan Trzupek
Senior PR Manager
Full professionalism!
I was looking for a person who literally "feels" the topic. The brand identity and the whole project is a perfect reflection of what was swirling around in my head. Thanks to the workshops, conversations and understanding of the topic, the final result of the collaboration with Anita is a perfect response to my vision and market trends. Anita has a wealth of design, business and life knowledge, so working with her is a benefit in itself.

Aleksandra Łabno -
Owner WellB
Aleksandra Łabno
Owner WellB
Anita is a person gifted with an extraordinary imagination. Her designs are always exactly what I need, even when I'm not sure of my own vision.
Besides her obvious artistic skills, she also has highly developed business skills – she's a 100% professional who puts a lot of effort into what she does and always meets all deadlines. Working with her is a pleasure.
The visual identity of my new company is perfectly fine-tuned, I am very satisfied with the whole process of creation, contact with the company and the final result. I definitely recommend them.
Anita is extremely professional and creative. She is one of the most hardworking people I know. She always meets deadlines and does everything to satisfy her clients. Her Fluostudio is a place full of creative and very positive people. I definitely recommend working with Anita and Fluostudio.

Naming
Logotype
Key visual
Marketing materials
Image materials
Brandbooks
Accidence
Naming
Logotype
Key visual
Marketing materials
Image materials
Brandbooks
Accidence